How to Get Bonded For а Cleaning Business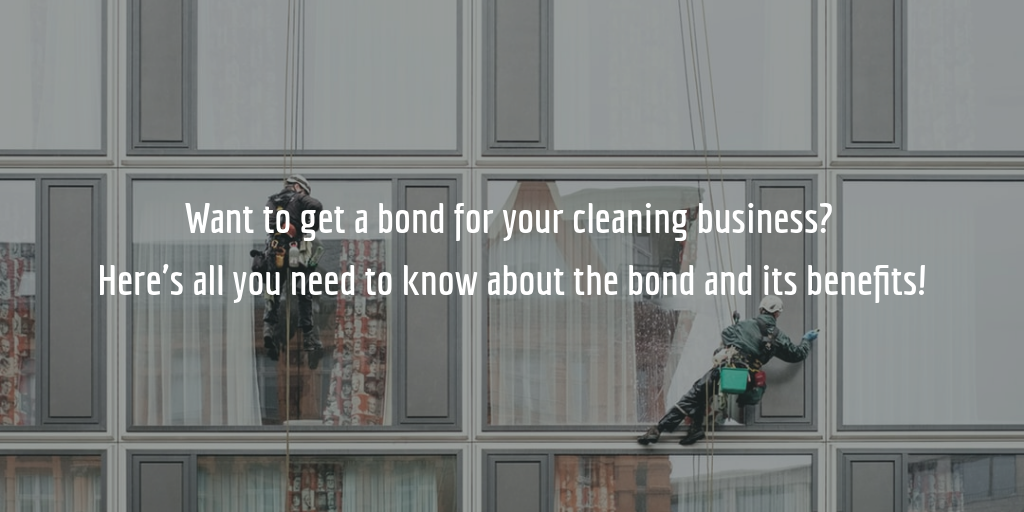 If you run a cleaning business, you know how important it is to win your customers' trust. Your professionalism, punctuality, the quality of your work, how you communicate with your clients – all of this helps build your relationship to them, and develop trust.
One occasionally overlooked possibility to build your reputation is to obtain a surety bond, a so-called janitorial bond. While many businesses are required by law to get bonded, cleaning businesses are not. Yet, by doing so, you clearly signal to your customers that your business is reliable and responsible.
Keep reading for an overview of how these bonds work, and how to get bonded for a cleaning business!
What Are Fidelity Bonds and How Do They Work?
A fidelity bond is a type of surety bond acquired by various service providing businesses. These include companies that offer cleaning, gardening, security, moving, and other similar services that give them access to people's property.
In short, this bond is an agreement between:
The

bond obligee

– the party that requires a bond to be obtained, and is benefited by it

The

bond principal

– the party that gets bonded and is liable for violations against the bond

The

bond company

– the party that issues the bond and vouches for the principal
What this surety bond does is to act as a guarantee that if an employee of the bonded business steals a client's property, the client is guaranteed financial compensation. An important condition of janitorial bonds, though, is that such an employee must be found guilty in a court before the surety extends compensation.
In other words, the bond is a type of security and protection for consumers, obtained by the business. Moreover, these bonds also work as a protection for a business, since liability is assumed by the employee that has been found guilty, rather than by the business as a whole.
Why a Janitorial Bond is Good For Your Business
Typically, cleaning businesses are not required to get bonded by law. Yet, obtaining such a bond is increasingly something that consumers look for when choosing a cleaning business.
Such a bond can offer you the following advantages:
It serves as a signal to your customers that you have their best interest in mind. If you are bonded, it means you want to make sure your clients will never suffer any damages or losses when you provide services to them. This increases your reputation and helps establish trust.
It provides financial protection to them AND you. In the case of employee theft which is proven in court, the bond will cover your client and your employee will be liable for their actions and the damages they have caused.
It is an effective marketing asset that immediately sets you apart from any competitors who do not offer the same advantage to their clients.
How to Get Bonded For a Cleaning Business
To get bonded, you will need to apply with a surety agency. When you apply, you will need to specify the amount at which you would like to get bonded. That amount, unless specifically requested by someone you work for or your state, is determined by you.
If you are unsure about how to determine the amount, you can ask the agency for advice. The main factors you need to consider when determining the amount of your janitorial bond is:
The number of your employees
The type of cleaning you offer – residential or commercial
The fewer your employees, the lower your bond needs to be. For example, if you have only 1 or 2 employees, a $10,000 bond may be sufficient. If instead, you have 10 or 20 employees, a much higher bond amount would be warranted. Similarly, for residential cleaning services, applicants typically request lower amounts than for commercial services.
When you specify the amount, you will be offered a rate by the agency at which you can get bonded. After paying the bond premium, you will be bonded.
Applying for a janitorial bond is easy. You need to fill in the Business Services Bond Application Form and send it to us. Janitorial bonds are usually processed quickly, so expect a fast turnaround. If you have any questions about how to get bonded for a cleaning business, call us at 866.450.3412 anytime!
---