How to Get an Ohio Money Transmitter License [Guide]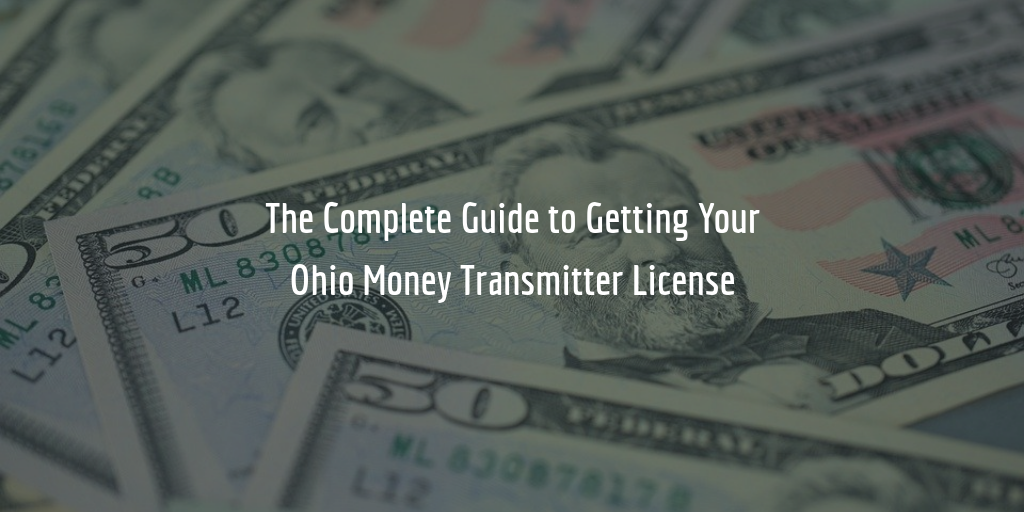 According to Ohio law, anyone regardless of their location, who receives money or an equivalent of money for transmission from a person who is located in Ohio must obtain an Ohio money transmitter license.
To get this type of license, you will need to apply through the Nationwide Multistate Licensing System & Registry (NMLS). The application process involves completing an online application as well as submitting various supporting documents such as a criminal background check as well as an Ohio money transmitter bond.
For a full breakdown of the licensing requirements of Ohio money transmitters, see our guide below!
1. Register Your Business in the State
In order to be able to apply for a money transmitter license, you will also need to register your business in Ohio. You can use the Ohio Business Road Map to get a full overview of the registration process and requirements.
Typically, this will involve registering with the Secretary of State, obtaining an Employer Identification Number (EIN), registering with the state Department of Taxation, and several other requirements.
Once you have covered this, you can proceed with your license application.
2. Register on NMLS and Start Your License Application
To get started with your money transmitter license application, you will need to register on the NMLS platform. Once you have a registration, you can begin completing Company Form (MU1) and Individual Form (MU2).
In addition to completing these forms, you will also be required to submit various supporting documents by either uploading them to the platform or submitting them to a state agency via mail.
3. Submit Supporting Documentation
The following are the supporting documents and items which you will need to submit to NMLS as part of the application process:
FBI Criminal Background Check for MU2 Individual ($36.25 per person)

Complete and detailed explanation to any disclosure questions in form MU2 which have been answered with a "Yes"

Ohio money transmitter bond in the amount of $300,000

The most recent version of your Anti-Money Laundering (AML) / Bank Secrecy Act (BSA) Policy

The most recent independent review of your AML/BSA policy

A detailed company business plan

Pro forma financial statements that detail projected financials for the next two years of operations

Business entity registration/formation documents

Company staffing and internal policies

Flow of funds structure – a description of all transactions and services that will be conducted

Management chart and organizational chart

Verification of experience – resume of the company's compliance officer
Additionally, you will need to submit the following per mail to the Ohio Division of Financial Institutions (OH):
Background check submitted to the Ohio Bureau of Criminal Investigation (BCI)

Current third-party security audit (if you will be transacting with virtual currency)

Parent financial statements (if you are a subsidiary)

Confidential treatment request (if you want confidential treatment to be granted to the information contained in your application or related to it)

Capital plan – a statement that demonstrates how you will maintain the $500,000 minimum net worth requirement over the course of the next two years

Statement regarding Ohio activity – a complete form that is executed by an executive officer, director, or majority owner of the applicant regarding the applicant's prior money transmission activities, if any, in Ohio
All of these are the requirements you need to complete prior to submitting your application.
4. Get an Ohio Money Transmitter Bond
A central requirement of your license application is the submission of an Ohio money transmitter bond. The bond you need to submit must be in an amount of $300,000. Its purpose is to guarantee your compliance with the Ohio Revised Code and all its provisions that apply to money transmitters.
You can get a free quote on your money transmitter bond by completing the short bond form below!
Get Your FREE Bond Quote Instantly
FREE Instant Online Quotes - All 50 States - All Credit Types
Get a FREE Bond Quote

Instant ballpark estimate

Tell us about your business

powered by

Get your FREE quote today!
5. Submit Your Application and Pay a Fee
Once you have completed all of the above requirements, you can proceed with finalizing your license application submission.
To complete the process, you will also need to pay a $5,000 application fee. This fee is for the Division of Financial Institutions though you must pay it through NMLS.
If you have any questions about the licensing process for Ohio money transmitters, make sure to contact the Division at (614) 728-2636 or at [email protected].
---