How to Get a Virginia Money Transmitter License [Guide]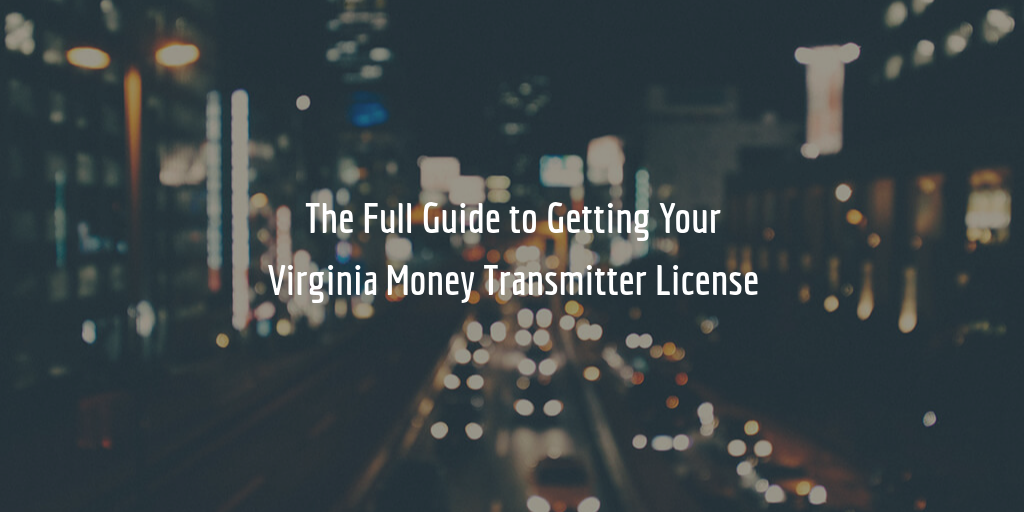 Anyone who wishes to sell money orders or provide money transmission services to any person in the Commonwealth of Virginia must obtain a money transmitter license. This license is regulated by the State Corporation Commission but you must use the Nationwide Multistate Licensing System (NMLS) to apply.
The application requirements for this license include submitting an application form and paying a fee, providing financial statements as well as Virginia money transmitter bond.
For a step-by-step guide on how to apply for your Virginia money transmitter license, keep reading!
1. Register Your Business in Virginia
Before you can apply for your license from the NMLS, you need to obtain registration for your business in the state. To complete this process, first, you need to obtain a federal Employer Identification Number (EIN) from the IRS.
Depending on the type of business entity, you may also need to register with the State Corporation Commission.
Finally, you will need to register with Virginia Tax.
2. Register With FinCEN
You need to apply for a money services business registration with the Financial Crimes Enforcement Network (FinCEN).
This is a pre-licensing requirement for the Virginia money transmitter license. Once you've covered these steps, you can proceed with applying for your license.
3. Apply For Your License With NMLS
To get started with your license application, you first need to register in NMLS. After you complete your registration, you can proceed with fulfilling the requirements. For the purpose, you will need to:
Complete two main application forms (MU1 and MU2)

Upload a number of supporting documents to NMLS which include:
A financial statement

Authorize a credit report and criminal background check

Surety bond (as well as mail to the

Business plan

AML/BSA Policy

Management chart and organizational chart

Formation documents and Certificate of Good Standing / Authority

Document samples

Flow of funds structure
Mail several documents to the Virginia Bureau of Financial Institutions which include:
Verification of Experience

Criminal history records check

Personal financial statements

Principal financial statements

Business references

Bank reference

Independent background report
You can see a full list of all the required documents in the official NMLS checklist for Virginia money transmitters.
Note: Your financial statement must prove a net worth of $200,000. In some cases, if the Commission determines so, you may need to prove a higher net worth of up to $1,000,000.
4. Get a Virginia Money Transmitter Bond
To get licensed, you will need to obtain a Virginia money transmitter bond. The bond must be in an amount of at least $25,000, though the Commission may increase this amount to up to $500,000.
In determining the amount of your bond, the Commission will take into account "the applicant's financial condition, capitalization, projected Virginia monthly money order sales and/or money transmission volume, experience, and other factors deemed pertinent."
Complete the form below to get a free quote on your bond. It takes 2 minutes and there are no obligations. 
Get Your FREE Bond Quote Instantly
FREE Instant Online Quotes - All 50 States - All Credit Types
Get a FREE Bond Quote

Instant ballpark estimate

Tell us about your business

powered by

Get your FREE quote today!
5. Submit Your Application and Pay Fees
As a final step, prior to submitting your application packet, you will need to pay several fees through NMLS. These are:
$1,000 application fee

$36.25 FBI criminal background check fee per person

$15 fee per control person
After you submit your application and fees, the Commission will review your application and determine whether you qualify for a license. You will also be given the opportunity to talk to the analyst who is handling your application to discuss your experience and demonstrate that you are knowledgeable enough to operate as a money transmitter.
If you have any additional questions about getting a Virginia money transmitter license, contact the Division at (804) 371-9690!
---