Car Dealers in the Land of Enchantment: Time to Prepare Your Bond Renewal Applications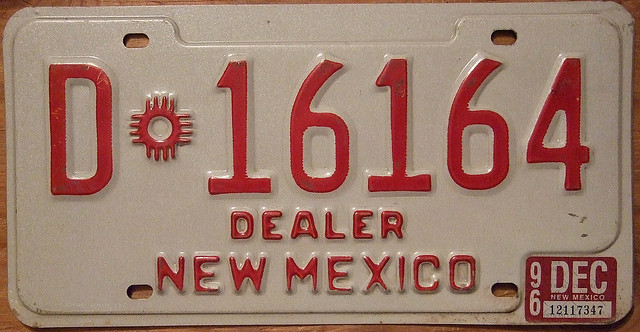 An important deadline that all dealers in New Mexico should be aware of is March 31st. This is when their New Mexico auto dealer bonds and licenses expire and need to be renewed. The process of bond renewal is pretty straightforward, but we always advise dealers to learn more about it, as this can protect their own interest and teach them how to cut down on the costs associated with it. This is why we compiled this short guide to dealer bond renewal in New Mexico.
Types of dealers who are affected by the bond renewal
Since New Mexico requires both new and used car dealers to post a bond, both types of dealers are affected by the renewal. Even motorcycle dealers and recyclers need a bond.
As a general rule, the bond is valid for one year and expires on March 31st. However, license renewal applications are due by February 29th which means that you should renew your bond before that as well – it is one of the most important parts of your renewal application.
Fees associated with this year's bond renewal
New Mexico has not amended total bond amounts compared to last year. New and used car dealers, as well as recyclers, need to obtain a $50,000 dealer bond while motorcycle dealers only need to secure a $12,500 one.
To renew the bond you pay a premium each year which your underwriters calculate on the basis of some factors about you and your business. If your credit score and business are going as usual, your premiums will remain the same. Of course, rates can also vary based on the agency you work with. Try getting a free bond quote with Bryant Surety Bonds.
Additional information needed for renewing your license
In addition to the signed bond form you need to attach a few other documents to your renewal application:
A $50 check or a money order
Copy of your current business license
A print-out (no older than 7 days) of your status with the Secretary of State
A copy of your Fire Marshal Inspection Certificate
Continuing Education Certificate for a minimum of 4 hours
Get bonded with Bryant Surety Bonds
These are the most important things you need to know about this year's New Mexico dealer bond renewal. One last tip from us: choose Bryant Surety Bonds. Our trusted team of surety agents knows all the industry secrets that can help you get the lowest possible rates and will work with you, so you can stay compliant and have peace of mind.
If you feel ready, start by getting your free quote and our straightforward online platform will guide you through the process. Of course, our team is there for you as well, should you encounter any difficulties. Just call us at 866.450.3412 or contact us via email
---