Mississippi Passes Law For Surety Bonds on Private Construction Projects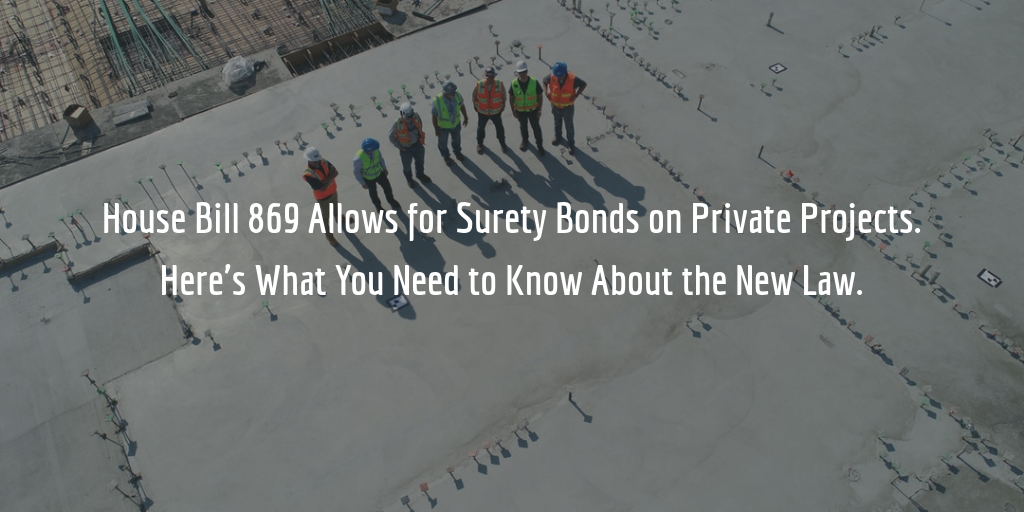 On March 3, 2019, the state of Mississippi passed House Bill 869. The bill will now be codified in the Mississippi Code, and become effective on July 1, 2019. The new law institutes the possibility for construction surety bonds to be required on private projects. It defines the rights of project owners, subcontractors, laborers, and materialmen under a bond agreement. It also states the conditions under which they can file a claim.
HB 869 can be said to be an equivalent for private projects of the state's Little Miller Act. According to the Surety & Fidelity Association of America (SFAA), the new law may also serve as a model for other states when regulating bonding conditions and requirements on private projects.
Keep reading for an overview of the provisions of the bill!
Mississippi House Bill 869
HB 869 will be codified as Section 85-7-432, Mississippi Code of 1972. After it becomes effective, it will allow for surety bonds to be posted on private projects. The following are the main provisions of the new law:
General contractors may furnish surety bonds prior to entering into a contract

Performance bonds must be payable to the project owner and be in an amount of no less than the contract amount

Payment bonds must also be payable to the project owner but conditioned for the payment of all subcontractors, laborers, materialmen, and must be in an amount of no less than the contract amount

Any laborer or supplier of material who has not been paid after the completion of their work and its approval has a right to sue on the payment bond within 90 days of having finished performing work. This is possible, of course, if the payment is not subject to contractual provisions or conditions

Sub-subcontractors (or second-tier contractors) can also file a claim against a payment bond. To do so, they must first give written notice to the contractor, within 90 days of having finished their work, regarding the payment they are owed. After that, given that the notice has been properly delivered, the sub-subcontractor can file a claim on the bond

Parties protected under the payment bond are, in effect:



Primary subcontractors and suppliers

Secondary subcontractors and suppliers of the primary subcontractors

Laborers who have worked on the site
Suit on a performance bond must begin within one year of the final payment being made by the owner to the contractor, or after one year of either the contractor defaulting on the project or the owner terminating the contract, whichever is earlier

Suit on a payment bond must also begin within one year, and not later after labor has last been performed

Anyone supplying labor or materials on a project has a right to be provided with true and correct copies of the contract and the bond within 30 days after providing a written request to the owner and/or contractor. If the owner or contractor do not comply with this requirement, they will become liable for attorney's fees and costs if action is taken against them after this

When a contractor provides a payment bond on a project, that bond serves as substitution for the liens that are usually provided to subcontractors or laborers under the law of Mississippi
The above are the main provisions and requirements on private construction projects in Mississippi, under HB 869. As with construction bonds for public projects, bonds on private projects also serve the purpose of guaranteeing that contractors comply with their legal obligations. For this reason, the SFAA considers this law might serve as an example for other states that decide to institute legislation regarding surety bonds on private projects.
See the next section to learn more about the cost of getting bonded.
Bond Cost for Mississippi Contractors
The cost of getting a contract bond will depend both on the amount of your contract, as well as on your finances. To apply for a free quote, complete the contract bond application form that's right for you.
Applicants for a bond under $250,000 can use the Fast Track application process. Applicants for bonds above $250,000 need to complete the Full Bond Line forms. Once you are ready, mail the completed forms to us. We will then get in touch with you to provide you with a quote on your bond, and more information about completing the bonding process.
If you have any questions about getting a contract bond, call us at 866.450.3412!
---