6 Easy Steps to Become a Freight Broker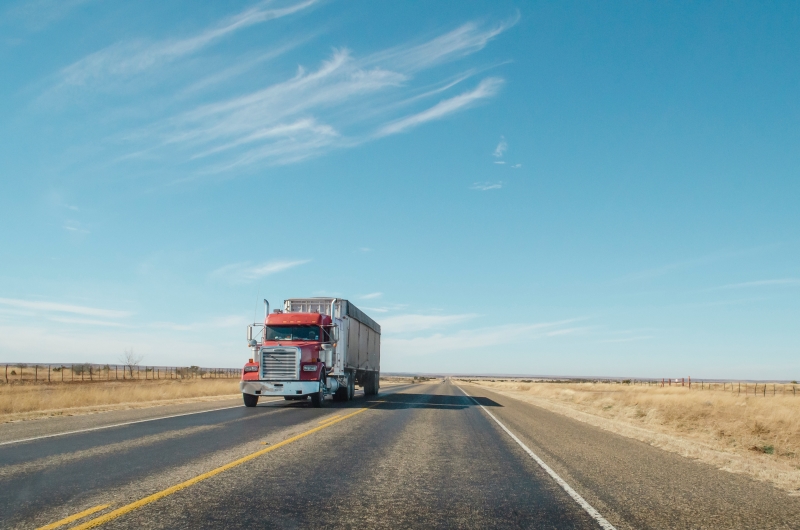 Have you been wondering lately about becoming a freight broker?
Perhaps you wanted to start your own freight brokerage business some time ago, but then the economy sank. And last year prospects got even worse with the drastic increase of the freight broker surety bond, which jumped from $10,000 to $75,000. By the end of 2013, close to 35% of registered freight brokers had lost their license, because they weren't able to meet the new requirements.
But there's a bright side to all of this. First, the economy is slowly picking up. The time is ripe for business growth and expansion. And, with the decrease of registered freight brokers, now might be the perfect time to become one as competition is low.
If you want to become a freight broker, read on to find out how to set up your new business and how much it will cost you.
The Structure of Your New Company
The first step is to register your enterprise and define whether you want to operate as a limited liability corporation, a partnership, a sole proprietorship, or other business forms. It's a good idea to consult a lawyer or accountant to find out which form would work best for you. They will help you avoid confusion, mistakes, and future misunderstandings. This could save you hassle and money in the long run.
The Cost of Authority
To transport goods interstate, you must obtain operating authority from the Federal Motor Carrier Safety Administration (FMCSA). The government has to regulate interstate commerce and enforce safety rules. Submit your application online using form OP-1. The fee is $300 and can be paid with a credit or debit card. After you cover the fee, you'll receive a six-digit authority number, which will allow you to move freight interstate.
Appoint a Process Agent
You need to designate a process agent in each state in which you draw contracts or maintain an office. In case of any legal proceeding brought against a broker or carrier, the agent represents you if court papers have to be served to your company.
There is an alternative known as "blanket coverage" that you could arrange for with a separate association or corporation. They'll designate a process agent on your behalf in every U.S. state. The form you need to submit to FMCSA in both cases is BOC-3.
The Freight Broker Surety Bond (or Trust Fund)
As mentioned earlier, there was a bit of a shock wave when last July President Obama signed into law the MAP-21 bill. It stipulated that starting Oct.1, 2013, all freight brokers and forwarders were required to post a $75,000 bond in order to stay in business.
The drastic bond hike from $10,000 was explained with intensified efforts to prevent fraud. Authorities believed that motor carriers will be protected from bad practices such as delayed payment or non-payment among other things. The bond acts as a warranty. If the freight broker doesn't hold his or her end of the bargain with the shipper or carrier, the bond can cover the incurred damages or financial losses.
You need to post a freight broker bond with your local administration in order to obtain a license. What you actually pay is the annual premium, which is a percentage of the bond cost. A big role in the calculation of the premium is played by your credit score because surety bond companies always assume a 0% loss ratio.
If your credit is good, your premium can be between 1,25% – 4% of the bond amount.
If your credit score is 650 or below, then you are a high-risk applicant and will be asked to pay between 5% and 12%. Sometimes, even small collateral may be required.
Do not despair however, there are still surety bond agencies out there, like Bryant Surety Bonds, that can give starting freight brokers a good deal and help them get bonded even with bad credit.
By definition, if you have an open bankruptcy or late child support, you'd be denied a surety bond. Such are the rules.
After you obtain the surety bond, it must be submitted to the FMCSA using form BMC-85.
Register Your Business
It is mandatory for all freight brokers, forwarders, and carriers to complete the Unified Carrier Registration and pay the annual fee of $76. Check with your local Bureau of Motor Vehicles for more information.
Make sure to consult your state administration about all the steps you need to take in order to establish and operate a business. All federal regulations remain the same nationwide, but slight differences in fees and required paperwork may occur locally.
Set up Your Office
You can manage a freight brokerage business even from your home. Or you can rent a commercial space.
Of course, you wouldn't be able to go without the basics: a computer, a phone, and a fax machine.
To help calculate your budget, consider all of the recurring costs such as:
Phone and internet charges
Insurance
Utilities (electricity, heat, water)
Rent (if you're not working from home)
Payroll and benefits, if you have employees
Subscription fees for transportation management software, load matching, and rate benchmarking
Taxes
Now you know the basics. Did we miss anything? Share your thoughts and practical advice in the comments below.
If you want to get started today, remember to secure your surety bond. You'll have to get it before you can apply for a license. So to speed up the process start on the application and Bryant Surety Bonds will help you get licensed and bonded!
---