How to Get a New York Dealer License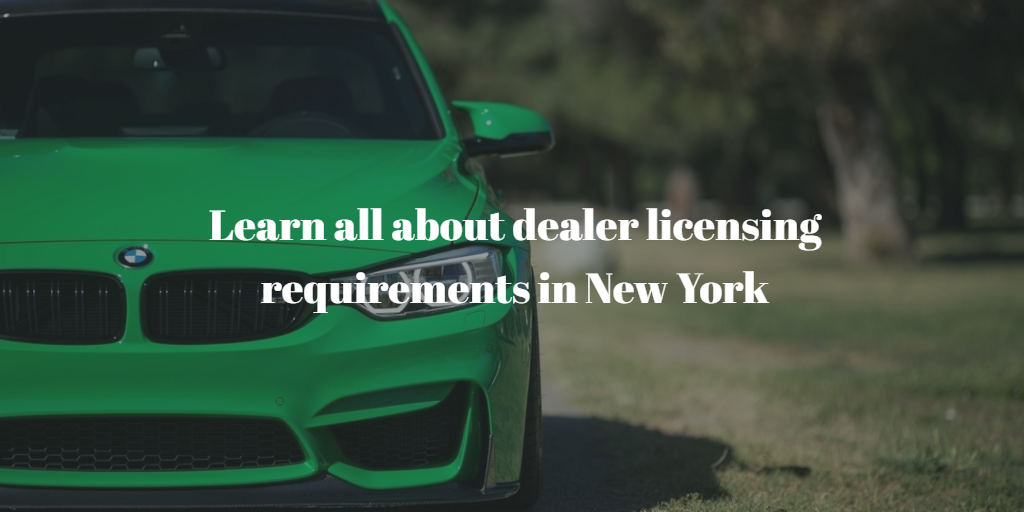 Similarly to most states across the country, if you want to open a car dealership in the state of New York, you need to get licensed. This guarantees that all vehicle sellers operate within the law and that their customers are protected.
Obtaining a New York dealer license involves meeting a number of requirements, including posting a New York auto dealer bond. While the administrative steps you need to undertake are plenty, you can get ahead by acquainting yourself with them in advance.
Let's review the main details you need to know before you start your licensing and bonding process.
How to apply for a NY dealer license 
Before you set off to apply for a license, it's important to see what conditions trigger the licensing requirement.
In the state of New York, you need to get a license from the Department of Motor Vehicles in the following cases:
You offer for sale 3 or more vehicles at your own business location;

You offer for sale 3 or more vehicles within a single month at your location;

You sell five or more vehicles in a 12-month period.
If you do need to obtain a license, it's best to review in detail the DMV's Motor Vehicle Dealers and Transporters Regulations. This will guarantee you that you are well-informed about all applicable rules in the state that govern dealerships.
Learn how to start your own car dealership in New York and even more by downloading our FREE ebook on How to get an auto dealer license in New York!

Meet the New York auto dealer license requirements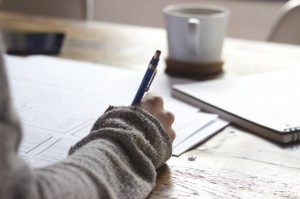 Your licensing starts with completing the Original Facility Application. Along with the filled form, you need to provide proof of meeting the rest of the requirements.
This entails providing the following paperwork:
Proof of lease or ownership of your business location

Business entity documents

Sales tax ID and

Sales Tax Certificate of Authority

Workers compensation insurance in case you are employing people

Copies of ID for all applicants

Proof of purchase of signs and starter kit

Payment of all applicable fees – $487.50 for motor vehicle dealers and $260 for your MV-50 fee

Surety bond in the correct amount
After your application has been considered, you will get an on-site inspection to check your location's compliance. If you are found as meeting all needed requirements, you will get your certificate of registration, MV-50s (Retail Certificates of Sale) and a dealer plate letter. You need to undergo the New York dealer license renewal annually.
Obtain your New York auto dealer bond
One of the major requirements for getting licensed in New York is posting an auto dealer bond. The bonding amounts vary depending on the amount of vehicle sales and the license type.
If you are selling less than 200 vehicles in a calendar year, you need to obtain a $10,000 bond. In case the volume is more than 200 vehicles, the bond amount should be $20,000. Franchised dealers selling cars, SUVs, and light trucks need to post a $50,000 bond.
Whatever the bond amount required is, the bond cost that you need to pay is only a fraction of it. The typical percentages are between 1% and 3% for standard bonding market applicants. Thus, for a $20,000, your bond premium can be in the range of $200 to $600.
How exactly is your bond price set? When you apply for the bonding, your surety assesses your business and financial strength. It examines factors such as credit score, assets and liquidity and financial statements. If your overall profile is stable, you can expect to pay less for your New York auto dealer bond.
Ready to start your licensing and bonding in New York? You can fill in our online surety bond application to get your free bond quote. Need help or have questions? Don't hesitate to reach out to us at 866.450.3412. Bryant Surety Bonds' experts will be happy to assist you.
---