How to Get an Arizona Contractor License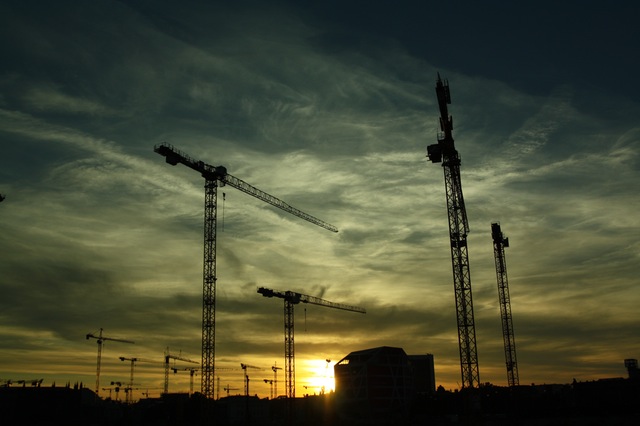 You need a contractor's license to take up any project as a general contractor in the state of Arizona. If you try operating without a license, you will be prosecuted, according to the laws of Arizona. To get a license, there are some educational and licensing requirements to meet. All the requirements set by Arizona laws are mandatory for all contractors applying for a license. The Arizona Registrar of Contractors, ROC, is in charge of processing the applications for licensure.

What Is Arizona Contractor License?
In Tucson, Arizona, and other areas in the state, any contractor that handles projects over $1,000 must have a contractor's license. If your project is valued at lower than $1,000, but you need a local building permit to handle it, then you must have a contractor's license. Undertaking any project without a license is classified as a class 1 misdemeanor. You can go to jail for up to six months and pay a fine of up to $2,500 with an 83% surcharge.

The license is your assurance to the local authorities, the owner of the project, and the insurance company that you are qualified to handle the project without fail. The ROC offers contractor licenses in three classes:

• Commercial work
• Residential work
• Both commercial and residential work

It is important that you understand the class of the new license you need to apply for as the licensing authorities base the application fees on these classes.

How Much Does It Cost to Get a Contractor License in Arizona?
The ROC bases licensing fees on the class and license type you apply for. A general commercial license (class A, B-1, B-2) costs $780, a $200 application fee, and a $580 license fee. This license doesn't charge a recovery fund assessment fee.

If you need a specialty commercial license (C), you will pay a $100 application fee and a $480 license fee without the recovery fund assessment fee.

A general residential license (B, B-3, B-4, B-5, B-6, and B-10) requires a $180 application fee, $320 license fee, and $370 recovery fund assessment fee.

A specialty residential license (R) requires an $80 application fee, $270 license fee, and $370 as a recovery fund assessment fund.

A general dual license (KA, KB-1, KB-2) requires $200 for application, $480 for the license, and $370 for the recovery fund assessment.

Finally, a specialty dual (CR) charges a $100 application fee, $380 for the license, and $370 for recovery fund assessment.

Besides the fees above, contractors have to pay for training and examination. These will cost you $54, which you pay to Mbition. You also need to take a trade-specific licensing exam either online or at the exam center – this will cost you $66, which you pay to PSI. There may be other exams to take for different classes of contractors, and these will cost about $120. Unless there is a waiver, be ready to pay the whole amount.

How Do You Get a Contractor License in Arizona?
The ROC sets the Arizona contractor licensing rules. You need to have gone through training from a recognized training program and show certificates of apprenticeship completion to get a license. Send your application through the ROC, pay the necessary fees, and attach the supporting documents and wait for approval.

What Do You Need to Become a Contractor in Arizona?
The process of applying for a contractor license is simple. Arizona ROC has listed the process to follow to apply for licensing on their website. Here are the requirements:

• A Qualifying Party – A qualifying party is a member of an organization that has the right experience and skills in contract work. The party can be a sole proprietor or a member of a limited liability company or a partnership. This party must meet all educational and trade experience requirements to get a license.

• Exam and Experience Requirements – The ROC requires that a party has at least four years of experience in the trade to get a license. They must also pass the Business Management Exam (BME) and Trade Exam with at least a 70% score.

• A Surety Bond – All contractors need a contractor's bond. The surety bond is an assurance to project owners that the contractor will undertake the project to completion. The surety bond amount will depend on the value of the projects the company or the contractor wishes to bid on. If you do not go for a surety bond, you can get a cash bond or show a certificate of deposit from a bank in Arizona.

Surety Bond Cost Calculator

Tell us where to send you your FREE estimate
SEND ME MY ESTIMATE!
We'll never share your information with third parties

Thank you for your request!
The ballpark estimate on your premium is: $100 - $167

We've sent a copy of your estimate on your email as well.

Want an exact quote? Simply fill out our online application It's fast and 100% free!

Get a free exact quote Get another estimate



• PSI Exams – The PSI online portal offers BME and Trade Exams to qualifying parties. Parties can log in at any time and register for the exams. Anyone who gets at least a 70% score has passed the exams.

• Clean Criminal Record – Before you get a license, the ROC checks your criminal background to ensure that you are clean. This check is for the qualifying party and the applicant.

• Legal Business Entity – You need to have a legal entity registered by the Arizona Corporation Commission. The business can be a sole proprietorship, limited liability company, or corporation. If you are just starting your business, check out the Arizona Corporation Commission to understand how to do it the right way.

• Applicable Fees – Applicants will pay application fees, license fees, recovery fund assessment fees, and training and contractor exam fees. You could pay as low as $700 or as high as $1,200. Fees to the ROC are as low as $580 and as high as $1,050, depending on the type and class of license you are applying for.

• Government ID – The qualifying party and the applicant need to show their government-issued ID. The ID can either be a passport or a driver's license.

If you have all the requirements above, download an application form from the ROC website. Fill out the application form and attach the necessary documents, and you will be good to go. Send your application to:

1700 W. Washington Street
Suite 105
Phoenix, AZ 85007-2812

Is It Worth Getting a Contractor License?
You cannot undertake any project without a contractor's license. Without the license, you can only bid on projects valued at less than $1,000. Again, these projects should not request a local permit, as you will not get that without the license. Besides the law bit of it, project owners and insurance companies will trust you more if you have a license. Anyone who wants to do serious contractor work needs to ensure they have a valid license.

Who Needs a Contractor License in Arizona?
Any contractor or entity that plans on taking construction projects needs a contractor's license. It will help you bid on projects of high value and be on the right side of the law.

6 Types of Arizona Contractor Licenses
1. General commercial
2. Specialty commercial
3. General residential
4. Specialty residential
5. General dual
6. Specialty dual

The above types of contractor licenses allow you to construct, repair, or alter structures in commercial or residential properties. A specialty license allows a contractor to also handle electrical, HVAC, plumbing, boilers, spas, swimming pools, and water wells, among other features and components of a home. As a residential licensed contractor, you can handle projects to do with townhouses, condos, and cooperative units, among others.

Arizona contractors need to understand the type of license they need and the class when applying. The AZ ROC website has guides on how to apply and the license classification requirements to fulfill before application. Whether you are in Flagstaff or any other part of Arizona, the license gives you credibility as a contractor.

---