How to Get a Texas Contractor License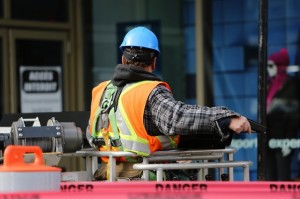 Starting a construction business can be a complex process, but the timing is definitely good for exploring the opportunities that the industry offers.
If you are based in Texas, the first step in becoming a contractor is to obtain a Texas contractor license. Getting licensed means you need to meet a list of requirements, which include posting a contractor license bond. In this way, you can comply with all state regulations, which is a guarantee for your clients that you are safe to do business with.
In order to make your licensing process smoother, below you can find a thorough overview of Texas contractor license requirements, as well as some insight into bonding.  
Identifying the Texas contractor license you need
What is the first point in obtaining your Texas contractor license? You need to check whether the type of business you want to operate is regulated in the state.
In Texas, only certain types of specialty contractors are required to get licensed. General contractors do not need to get a statewide license, but might need to meet certain requirements imposed by local authorities.
HVAC specialists, fire sprinkler systems contractors, plumbers, electricians and water well drillers and pump installers, however, all need to obtain a proper license from the relevant authority that regulates their trade. In other words, there is no unified Texas contractor license board.
Getting licensed
Depending on your specialty, you will need to apply with the right licensing body, so that they can issue your license.
HVAC Contractors
If you are an air conditioning or refrigeration contractor in Texas, you need to apply with the Texas Department of Licensing and Regulation. There are two types of licenses – Class A and Class B. Class A license gives you the right to do work on HVAC equipment of any size, while with a Class B license you are limited to 25 tons of cooling and 1.5 million Btu of heating.
For both types of licenses, you have to pass an exam administered by PSI Exams. You are required to have a minimum of three-year practical experience in the last five years. The exam costs $90.  
Besides passing the exam, you need to provide:
Property damage and bodily injury and products and completed operations insurance – for Class A the amounts are $300,000 for each one, for Class B – $100,000 for each one.

Contract license fees: $50 for filing an application and $115 for the license itself. The license is valid for one year, and the renewal costs $65.  
Fire sprinkler system contractors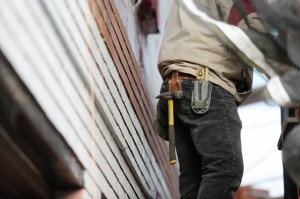 Fire sprinkler specialists have to get licensed with the Texas Department of Insurance's State Fire Marshal. There are three types of certificates that you can obtain: general, dwelling and underground water supply piping. For all of them, you need:
The Responsible Managing Employee (RME) in your business has to be licensed also. This entails passing an exam administered by Prometric.
If you are not a registered professional engineer, you have to also pass a course and sit an exam with the National Institute for Certification in Engineering Technologies (NICET).
Plumbers
If you want to operate as a plumber, you will need to obtain a Texas plumbing license from the Texas State Board of Plumbing Examiners.
The most important requirement is to pass the master exam for the trade. In order to do that, you must have had a journeyman license for at least one year. This also means that you have passed a journeyman exam after having 8,000 hours of work experience on that level.
The journeyman's plumber exam costs $27, while the master exam costs $155. In both cases, the licensing fees are set by the Board depending on your specific licensing period.
Electricians
Obtaining a Texas electrical license is done with the Texas Department of Licensing and Regulation, which is the licensing authority for HVAC contractors too.
There are numerous types of licenses for electricians in Texas, including electrical contractor, electrical sign contractor, residential appliance installation contractor, master electrician master sign electrician, journeyman electrician, journeyman sign electrician, residential wireman, maintenance electrician, residential appliance installer, and electrical apprentice.
The requirements vary depending on the license you need, as well as the licensing fees and the exam each subcategory needs to pass.
Water well drillers and pump installers
Similarly to electricians and HVAC contractors, water well drillers and pump installers need to get licensed with the Texas Department of Licensing and Regulation.
Well drilling licenses are available for water well, monitor well, closed loop geothermal well and master driller specialties.  As for pump installers, there are five types of licenses: windmills, hand pump and pump jacks, single phase, three phase, line shaft turbine pumps and master installer license, which allows you to work on all other types too.
Besides the correct application form, you need to provide three different types of letters of reference, as well as proof of a minimum of two years of work experience in the field.
The licensing application fees are $125 for both types of specialists. The licensing fee for either is $215 and $325 for a combination license for a year.
Your Texas contractor license bond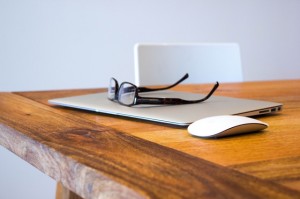 Depending on the type of Texas contractor license that you want to obtain, you might need to post a contractor license bond, so that you are in full compliance. Let's look at the way bonding works – and what costs you can expect.
The surety bond functions as an extra layer of guarantee for the state and its citizens that your contracting business will abide by all state regulations governing your trade. When you get bonded, your surety backs your business in front of the licensing authority.
Your surety bond cost will depend on the specific bonding amount required from you. The actual price is only a percentage of this amount, called the bond premium. For standard bonding market applicants, it is usually in the range of .75%-2.5%. For example, if you need to post a $10,000 bond, you might end up paying only a few hundred dollars for it.  
Need an exact surety bond quote? Complete our online application form and get your free quote in minutes!

Get a FREE Contractor License Bond Quote Today!
No Obligation - Fast and Secure - All Credit Types
Tell us about your business

powered by

Get your FREE quote today!
While obtaining your Texas contractor license involves a substantial amount of paperwork, being equipped with this thorough insight into the process will give you a competitive edge along the way.
Ready to start your licensing and bonding as a Texas contractor? Just apply online today or call us 866.450.3412 for your free, no-obligations contractor license bond quote.
---