Your Guide to Getting a Nevada Dealer License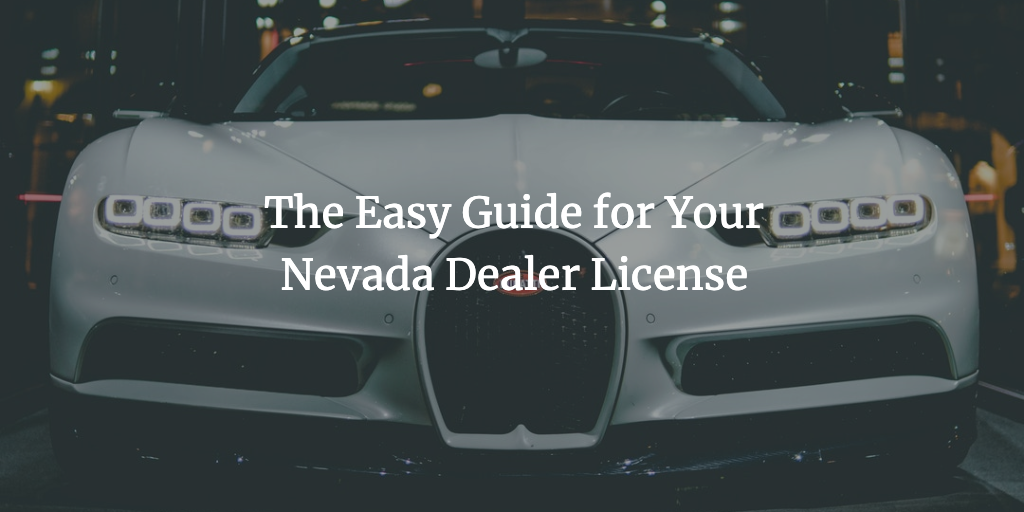 Is your next business plan focused on selling motor vehicles in Nevada? Anyone who wants to launch a dealership in the state has to obtain a Nevada dealer license. This is how you get the legal right to conduct your operations.
The Nevada Department of Motor Vehicles oversees the activities of auto dealers. You have to go through the licensing process that it has set. It involves meeting a range of requirements that ensure you have the capability to run a dealership. One of the most important criteria that you have to satisfy is to provide a Nevada auto dealer bond.  
In the guide below, you can consult the most important steps of the procedure, so that you can obtain your license smoothly.
The Nevada auto dealer license requirements
You can obtain different license types from the state Department of Motor Vehicles. The one that you select will depend on the exact operations that you want to run. You can also apply for more than one license if necessary.
The list of license types includes:
Dealer

Distributor

Lesser

Manufacturer

Rebuilder

Broker

Body shop

Wrecker and salvage pool

Vehicle transporter
Once you find out which Nevada car dealer license type that you need, you can proceed to the application forms. There are separate forms for Dealer, Distributor, Lessor, Manufacturer, and Rebuilder (OBL 243), Broker (OBL 267), Body Shop (OBL 246 and OBL 247), Wrecker and Salvage Pool (OBL 244), and Vehicle Transporter (OBL 245).
The requirements for each license type vary. In the general case, you would need to provide the following:
Application for Business License (OBL 237)

Business entity registration documents

Personal History Questionnaire (OBL 242)

Fingerprints for each principal on the application, together with a DPS Fingerprint Background Waiver

Business location paperwork

A surety bond in an amount appropriate to your license type
You may need to undergo an on-site inspection from DMV staff. New vehicle dealers have to provide proof of dealer franchise certification.
The application fees that you have to cover include:
$125 licensing fee for dealer, distributor, lessor, manufacturer, rebuilder and broker applicants

$300 licensing fee for body shop and wrecker and salvage pool applicants

$100 licensing fee for vehicle transporter

$36.75 fingerprinting fee (per principal)
You have to renew your dealer license on an annual basis. By doing this, you can ensure that you can continue your dealership operations in legal compliance.
How to get your auto dealer bond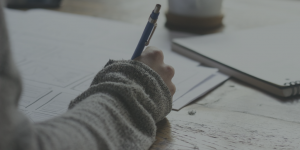 The first step to obtaining your surety bond necessary for the Nevada dealer license is to identify what bond amount is required for your license type.
The bond amount requirements depend on the types of vehicles that you work with. They are as follows:
Utility or boat trailers with an unladen weight below 3,500 and body shops –

$10,000

Motorcycles, horse trailers without living quarters, utility trailers with an unladen weight of more than 3,501, and wrecker and salvage pool –

$50,000

All other license types –

$100,000
The surety bond cost that you have to pay is based on the bond amount that you need to provide. It represents a small fraction of it which is called the bond premium. The strength of your personal and business finances determines its exact sum. Applicants with a stable financial profile typically get lower bond rates, in the range of 0.75% to 5%. Thus, even if you have to get a $100,000 bond, your premium can be as low as $750 to $5,000.
Get an exact surety bond quote by completing our online application form. It takes 2 minutes and it's completely free.
Get a FREE Auto Dealer Bond Quote Today!
No Obligation - Fast and Secure - All Credit Types
Get a FREE Bond Quote

Instant ballpark estimate

Tell us about your business

powered by

Get your FREE quote today!
Do you have further queries about obtaining a Nevada dealer license and bonding? You can contact us at 866.450.3412.  
---