How to Get an Alabama Contractor License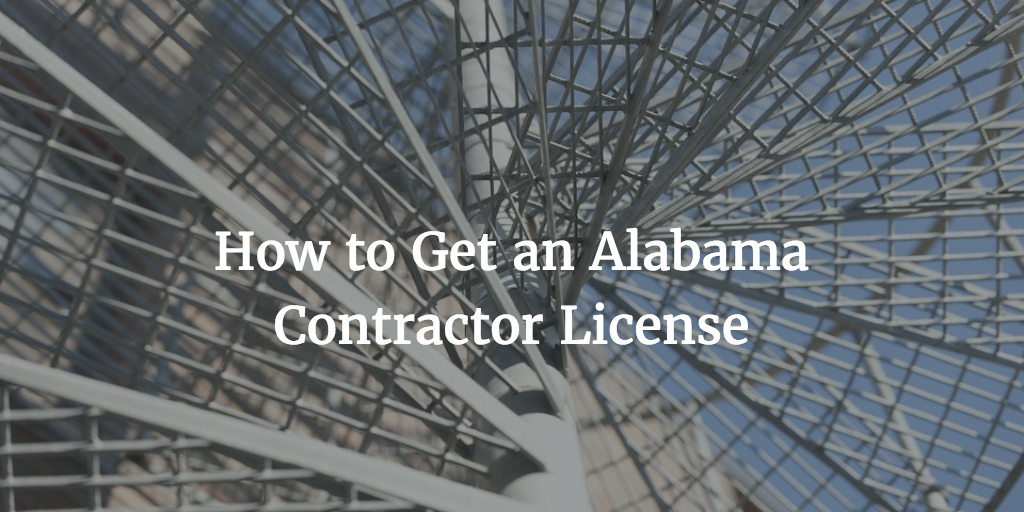 Are you considering a contractorship business in Alabama? If that's your plan, you will need to obtain an Alabama contractor license.
Depending on the type of contracting work you'd like to take on, you will need a license issued by the respective authority that regulates this segment of the industry. Some of the licenses you can apply for include general commercial contractor, electrician, plumber and gas fitter licenses. In certain cases, you will need to post an Alabama contractor license bond to be able to bid on projects.   
Let's review the licensing procedures for the main contractor types in Alabama to help you get started with the process.
Getting to know the Alabama contractor license types and requirements
You need to get licensed with the respective state board that is in charge of licensing contractor specialists like you. It sets the Alabama contractors license requirements you have to meet to operate legally.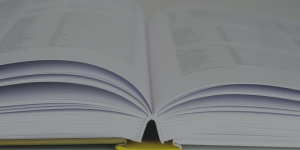 Alabama general contractors license
The licensing for general commercial contractors is regulated by the Licensing Board for General Contractors. You need to complete the application form and pay a $300 licensing fee. You have to provide proof for your professional experience, financial statements, and business entity documents, among others.   
Alabama home builder contractor license
If you want to work on homebuilding projects, you will need a license from the Home Builders Licensure Board. You can get an unlimited license or a limited license, depending on your business plans. The annual fee for both is $250. The requirements will depend on your license choice. They will include providing business entity documents, financial statements, and passing an exam.
Alabama electrical contractor license
Electricians who want to operate in the state have to get licensed with the Electrical Contractors Board. You have to complete the application form. Together with it, you need to provide proof for your professional experience, as well as information about your business entity and finances. You will have to pass a professional exam too.
Alabama HVAC contractors license
HVAC contractors in Alabama need to obtain a license from the Board of HVAC Contractors. To start the process, you need to fill in the Examination Application Form. The requirements include providing business documents, financial statements and successfully completing a HVAC exam.
Plumbers and gas fitters licenses
For plumbers and gas fitters, the licensing body is the Plumbers and Gas Fitters Examining Board. You can apply online via its website. You can consult the Examination Application form to get acquainted with the rules set by the Board.
For all license types, you need to keep your license active at all times, so that you are in legal compliance. Towards the end of your licensing period, you have to undergo the Alabama contractors license renewal process.
Meeting the Alabama contractor license bond requirement
Unlike many other states, Alabama does not have a statewide requirement for contractors to get bonded. However, there are certain situations when you may need to post an Alabama contractor license bond.
More specifically, if you want to bid on projects as a general contractor and your net worth is below $10,000, you can obtain a bond to prove your financial stability. If you do have a net worth of $10,000, you can bid on projects up to $100,000. However, if you want to participate in projects above that sum, but don't have the net worth, you can compensate by posting a surety bond.
Additionally, some towns may require contractors to get bonded before they operate on their territories. These include Russellville, Opelika, Tuscumbia, Tuscaloosa, Mountain Brook, Hueytown, Gulf Shores, and Florence, among others.
The bond is an extra security for licensing bodies that your business is solid. If you fail to follow the law, you can face a bond claim, which provides reimbursement to affected parties.
Your bond price is formulated as a percentage of the bond amount you need to post. Typically it's in the range of 1%-5%. For a $20,000 bond, you may pay only $200-$$1,000 if your finances are in good shape.

Do you need to post a bond for your contracting business? Apply online below and get a free exact quote today.
Get a FREE Contractor License Bond Quote Today!
No Obligation - Fast and Secure - All Credit Types
Get a FREE Bond Quote

Instant ballpark estimate

Tell us about your business

powered by

Get your FREE quote today!
For further information, just call us at 866.450.3412, and our specialists will help you out.
---