Alaska Contractor License – Everything You Need to Know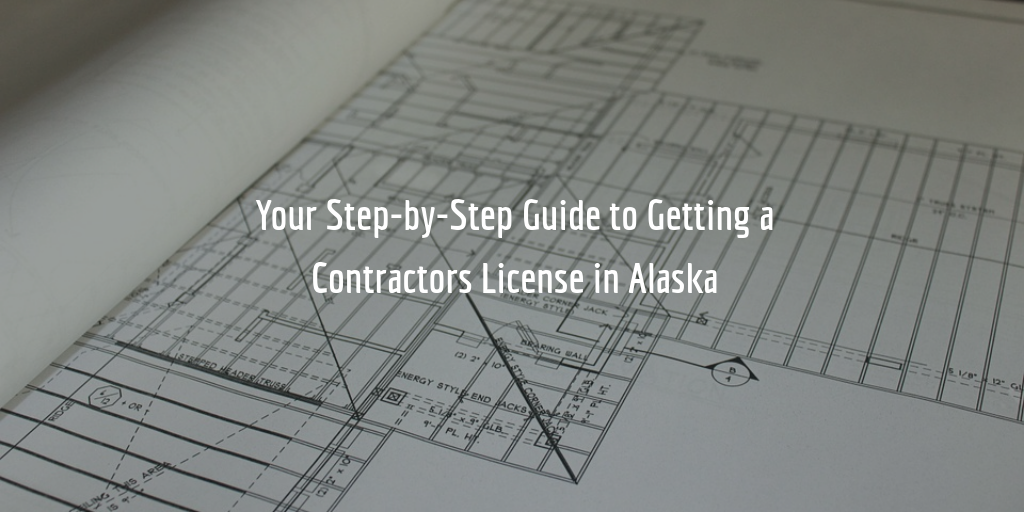 To work as a contractor in Alaska, you must apply for a license from the Department of Commerce, Community, and Economic Development. A license is required from anyone who wants to work as a contractor in the state – whether as a general, specialty, or mechanical contractor.
The licensing process for contractors in the state involves several steps. These may include registering your business, passing a pre-licensing course as well as submitting a contractors license bond.
Keep reading to get a comprehensive breakdown of all the steps you need to take to get a contractors license!
Alaska Contractors License Types
The state of Alaska licenses three different types of contractors. These are:
General contractors

– these contractors perform new home construction, commercial work, and residential remodel work. If they perform new home construction or residential work over 25% of the value of the structure, they need to obtain a residential contractor endorsement on top of their license. If they perform commercial or residential remodel work valued under $10,000, they are issued a general contractors handyman license.

Specialty contractors

– these contractors can perform work that does not require the use of more than three trades. Any work that involves more than three trades requires that a contractor obtain a general contractor license instead. 12 Alaska Administrative Code (AAC) 21.200, specifies the approved

list of specialty trades in the state

. You can also choose "other specialty" during your application process, but will need to provide a detailed description thereof.

Mechanical contractors

– to obtain this license you will need to employ a licensed mechanical administrator. You will also be able to only perform those mechanical disciplines for which you have an administrator assigned.
How to Get an Alaska Contractors License
The licensing process for all three license types is basically the same. Prior to applying for your license, you will also need to get a business registration. Here are the steps you need to follow to register your business and get a license.
1. Business licensing
You can license your business online at the website of the Department. Filing for a business license will require you to provide basic business information, a North American Industry Classification System (NAICS) code, as well as pay a $50 filing fee for a one-year license.
Note that you can license your business at any point prior to applying for your contractors license.
2. Complete the Alaska contractors license application
Begin by completing the Construction Contractor Application Packet. If, as a general contractor, you also plan on exclusively performing residential work, then you will also need to apply for a residential endorsement.
If you will be applying for an endorsement, you will be required to pass a 16-hour course, and pass an exam. You can find more information on the course and the exam in the application endorsement application packet.
3. Obtain a contractors license bond
Depending on your license type, you will need to obtain one of the following contractors license surety bonds:
$25,000 bond for general contractors

$20,000 bond for general contractors with residential endorsement

$10,000 bond for specialty or mechanical contractor

$5,000 bond for general contractors with handyman license
4. Obtain insurance coverage
Contractors in Alaska need to secure the following types of insurance coverage:
Public liability and property damage insurance with a minimum coverage of $20,000 for property damage, $50,000 for injury or death to one person, $100,000 for injury or death to more than one person
Workers' compensation insurance issued specifically to pay benefits as specified by Alaska law, and provided by an insurer registered to do business in Alaska
5. Pay fees and submit your application
When applying you will need to pay the following two fees:
$100 nonrefundable application fee

$300 license fee
Fees must be paid via check or money order and must be made payable to "State of Alaska"
6. Application processing and approval
It takes about 15 working days for a license application to be processed. If all documents are in order, you can expect your license to be issued. If not, it will be returned for correction.
7. License renewal
Licenses are issued for two-year periods.
General contractor licenses with or without residential endorsement expire on December 31 of even years

Mechanical and specialty contractor licenses expire on December 31 of odd years
Alaska Contractor License Bond Requirement
How much does it cost to get bonded?
The cost of your bond is determined by the surety when you apply to get bonded. Your personal credit score is the most important factor that influences the cost of your bond. The higher your score – the lower your cost is likely to be.
You can get an exact contractor license bond quote by completing our online application below. It takes minutes and there are no obligations.
Get a FREE Contractor License Bond Quote Today!
No Obligation - Fast and Secure - All Credit Types
Get a FREE Bond Quote

Instant ballpark estimate

Tell us about your business

powered by

Get your FREE quote today!
Why do contractors require a bond?
Contractors in Alaska are required to obtain a surety bond as a guarantee that they will comply with Chapter 18 of the Alaska Statutes, and in particular AS 08.18.071.
According to this section, the bond is issued as a guarantee that contractors will pay:
Taxes and contributions to the state

For materials and labor

Any amounts that are adjudged against them by reason of negligent or improper work
In other words, the bond serves as a guarantee and protection to the state and the public.
Have more questions? Let us know in the comments below.
---