Colorado Introduces License for Businesses That Want to Sell Their Old Cars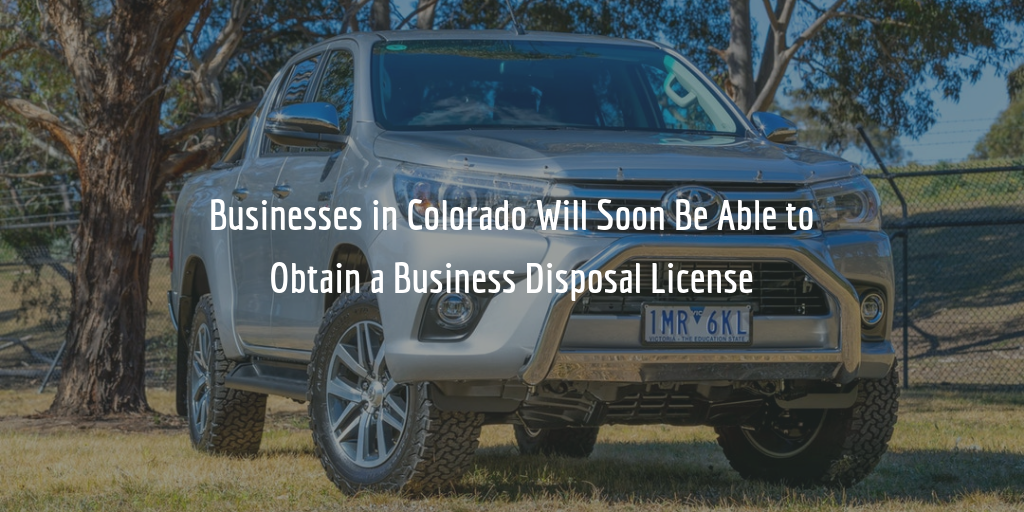 Colorado has introduced a new license type that allows businesses to sell their used vehicles. Until recently, businesses who sold over 20 vehicles had to obtain a used dealer license, even if they did not primarily function as such. With the new "business disposal" license, the application requirements will not be as demanding as those for actual dealers.
Applicants will still need to comply with certain conditions, such as posting a surety bond, akin to the Colorado auto dealer bond.
Keep reading for an overview of the new law which will come into effect at the end of August 2019!
Colorado Business Disposal License Explained
The state of Colorado recently passed Senate Bill 249 which amends various sections of the Colorado Revised Statutes. These amendments introduce the business disposal license which will permit companies to sell their used vehicles as long as sales do not exceed 20% of their yearly gross revenue.
While they do not need to meet requirements like prelicensing education, business disposal license applicants will need to post a $50,000 surety bond, like regular dealers, as well as pay an application fee.
Once licensed, businesses will be allowed to only sell vehicles that:
Have been owned for over a year

Were used only for business purposes

Are titled in the name of the business, and have had all their taxes paid

Were not designed nor used to primarily carry passengers; excluding vehicles designed for transporting more than ten individuals, and trucks with an enclosed cab and an open cargo area
The bill also introduces a detailed section regarding the possible grounds for suspension or revocation of a Colorado business disposal license. These include instances of fraud, negligence, illegal sales, willful misrepresentation, and others. Moreover, anyone harmed by a business as a result of such actions will be allowed to take action against them and their bond. See the next section for more information about this.
Finally, the business disposal license will need to be renewed annually, in order for a business to be allowed to continue selling their vehicles.
Business Disposal License Bond Requirements
Business disposal licensees in Colorado need to obtain a surety bond as a form of protection for people who obtain vehicles from them. The bill states that anyone who suffers loss or damages due to a business's fraudulent actions or other violation of the law can file a claim against the bond.
When a claim is filed, the surety that has issued it will investigate the claim. If the claim is legitimate, it will extend compensation to claimants for as much as the full bond amount. In return, the bonded business will need to reimburse the surety in its entirety.
How much does it cost to get bonded?
Even though the amount of this bond is $50,000, this is not the same as its cost. The cost of getting bonded is only equal to a small percentage of the full amount.
Sureties determine the exact cost, or premium, based on applicants' credit score as well as several other financial criteria. Applicants with scores of 700 FICO or more are usually offered the lowest possible rates on their bond.
Would you like to know how much your bond premium will be? Click on the banner below to complete our simple bond form, and we will get in touch with you shortly to provide you with a free and exact quote on your bond!
---