Should You Attend Freight Broker Classes? It Depends.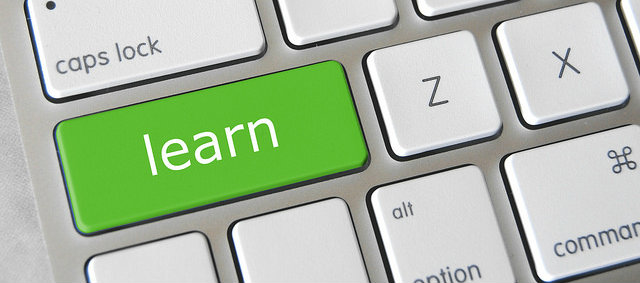 Becoming a successful freight broker isn't always an easy job – it requires a diverse skillset which takes time to develop. Thus, people are often considering the option to attend freight broker classes as they prepare to get their license in order.
While freight broker classes are not a legal requirement, like freight broker bonds are, for example, for some people they provide the much-needed initial foundations so they can start out with confidence. Others regard them as unnecessary expense. As with most matters, the truth is probably somewhere in between. That's because most people have different needs and experience when they start.
Therefore, to help you decide whether you need freight broker classes or not, let's look at some of the frequently offered services and how they could potentially help you.
#1 Giving you the basics
If you are just entering the field, you might consider this form of training to make sure you are getting on the right foot. Every freight broker training schools will offer to teach you the basics of the industry, whether it's online or offline.
For someone entirely new to the industry, these classes can make sure they don't wadender in the dark. What's more, certain schools include continued support in the price of the class, so as to help you in the beginning of your career, such as moving your first load. This might be a worthwhile investment as many brokers find it hard to get the first steps right. They will also frequently test you at the end of the class to make sure you've mastered the basics.
#2 Filling up your licensing forms
Some freight broker training schools will offer a hand when it comes to your licensing and even submit the forms for you.
If you have already done your research and find this task daunting, it might not be such a bad idea to pay for a service like that. It's also a good option if you are busy and prefer to have the peace of mind that somebody is going to do the job right.
Still, keep in mind that a wealth of resources is now available on the Internet and many fellow brokers will be happy to share their advice with you.
#3 Getting your freight broker bond for you
A freight broker bond or BMC-84 (not to be confused with BMC-85) is an important pre-requisite for obtaining a license. It makes sure that you follow state and federal regulations and pay shippers and carriers on time.
While getting a freight broker bond through a freight training school may look tempting, it's actually not needed. To get the best quote on your freight broker bond, it's actually best to choose the agency yourself. Pick one that works only with A-Rated and T-Listed bonding companies as this will increase your chances of getting bonded and very likely reduce your freight broker bond costs.
#4 Teaching you to use software
Every freight broker needs to know how to use a certain type of freight broker software to automate processes such as billing, accounting and managing orders.
Most freight broker classes include some sort of software training. Whether you should opt for one depends on your purposes. If you are aiming to join a large freight company, it might not be necessary. There are many different types of software, so you may end up needing a different one that the one you were taught in. If, however, you want to start your own freight brokerage, knowing how to use software is indispensible, so this investment may be well worth your money.
#5 Helping with your website
Freight broker training schools even offer to design your website as part of a training package. A good-looking website is indispensable as a tool to boost your credibility, so ths is something you shouldn't skimp on.
Of course, it's always wise to compare prices and get various offers. You may even ask for a quick crash course on how to maintain your website once it goes live.
In conclusion, freight broker classes may work for some and not work for others. If you know where your weak spots are, contact the school of your choice and ask for a personalized package with only the services you need. Many of the pre-made packages may contain features you don't need so do your research in advance and try not waste your time and money.
Are you a freight broker who has already gone through a freight broker training school? What are your impressions? Share anything you think may help aspiring freight brokers get the best start.
---