California Dreaming: Want to Become a Mortgage Broker? Get bonded first
If you are looking to establish your mortgage broker business in California, or already have one, but in a different place, there are certain state-specific rules and regulations that you need to be well-acquainted with. All states have varying requirements for providing a mortgage broker license. For example, in many cases they might oblige mortgage brokers to post a mortgage broker bond, but the rules of obtaining one also depend on state laws. So let's look at those pertaining to the state of California.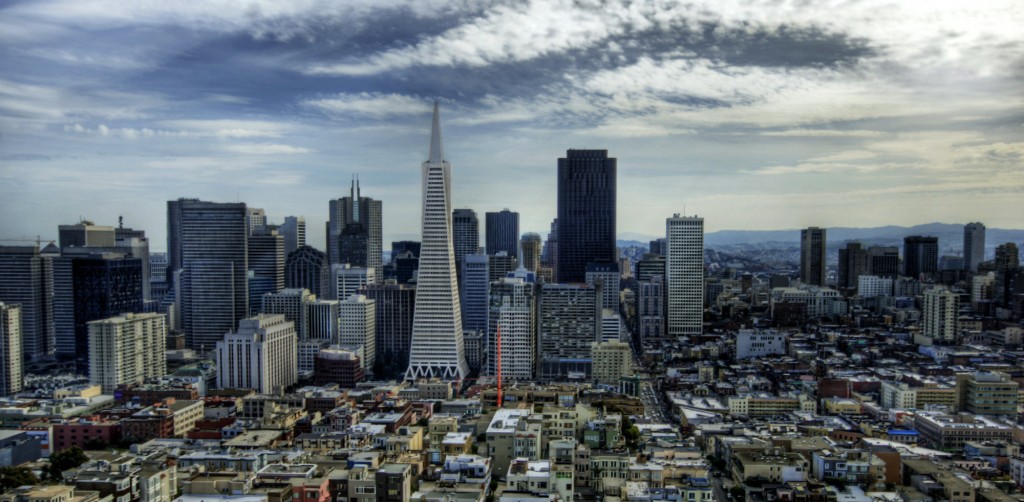 Legislation
California is one of the stricter states when it comes to licensing mortgage brokers. There are three laws that mortgage brokers need to be acquainted with – the Real Estate Law, the Residential Mortgage Lending Act (RMLA) and the Finance Lenders Act. They all regulate a different type of license one can obtain. Mortgage broker licenses are subject to the Real Estate Law and can receive their license with the California Department of Real Estate. The RMLA and the Finance Lenders Act, on the other hand, regulate the licensing process for mortgage lenders.
Before you learn how to apply, here are some of the state-specific licensing requirements. You need to be 18 years of age and have a minimum of two years' experience as a licensed Real Estate agent. While you don't need an academic degree to be a mortgage broker, you need to obtain a certificate of a completed pre-licensing course at an accredited institution. It consists of eight courses and a final exam. Then, for every four years of operation, you need a minimum of 45 hours of continuing education to renew your license.
Finally, if you are not a California resident, you need to check if your state of residence allows California residents to get a real estate license. If the answer is yes, you will also be eligible to register in California.
The Surety Bond Requirement
Everyone wishing to obtain a mortgage broker license in California must post a mortgage broker bond to the sum of $25,000. A mortgage broker bond (part of the "commercial bonds" category) is a type of surety bond that the state requires in order to protect your customers from fraud and unfair business practices. It also guarantees that you will abide by the regulations stated in your license.
You don't need to post the full $25,000 bond but only pay an annual premium that is a certain percentage of the total amount of the mortgage broker bond. Your premium will be determined after a thorough evaluation of your personal credit history and some financial information about your business. This is all done to determine if you will be able to cover the losses in case of a claim against you.
It's best, however, to avoid claims at all cost, because that will undermine your chance of renewing your license and will increase the price of your mortgage broker bond. Once you get bonded, you will also need to keep a $25,000 net worth at all times.
Getting licensed with bad credit score
The state of California has pretty stringent requirements for people with bad credit. Additionally, surety bonds companies have tightened their underwriting process. That can be attributed to the previously lenient underwriting license that ended with the popping of the real estate bubble.
Surety bonds' companies assume a 0% loss ratio when they underwrite your bond, so they became less willing to get people with bad credit (a score of 650 or below) score bonded. People with no previous credit history are considered as high-risk for the same reasons. That doesn't mean that all is lost.
For a slightly higher annual premium (anywhere between 5% and 15% of the total amount of the bond), you can still get your mortgage broker bond. Then, if everything is going well with your business, your percentage will gradually drop. There are only a few cases in which you will be denied a mortgage broker bond. One of them is an open bankruptcy, though a closed one is fine, and the other is a late child support payment.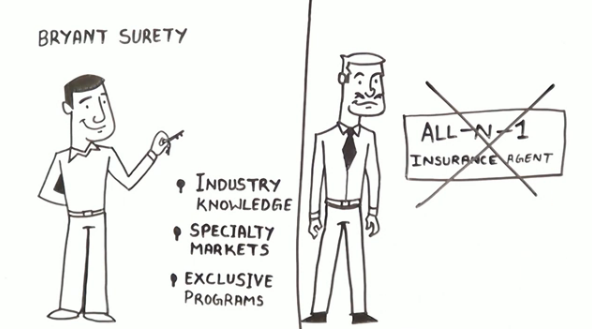 How to apply
Bryant Surety Bonds now offers an online application for both regular and high-risk applicants. We work with a large network of partners in an effort to find the best quotes possible and we strive to notify you of your approval in a timely manner.
---